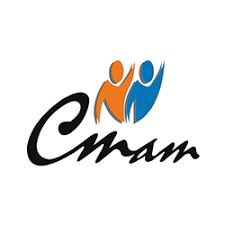 RegTech INSquary has entered into a partnership with CMAM (Caisse Mutuelle d'Assurenca Meusienne), to help this regional mutual insurance company and its broker partners to simplify and secure their compliance relations, in an increasingly complex regulatory environment (consumer protection, data protection, anti-money laundering, …).
"We were seduced by the innovative and pragmatic nature of the approach, and the ease of deployment of the platform. It saves us valuable time and security in terms of traceability. INSquary also allows us to achieve a qualitative leap in the service provided to our local broker partners: we provide them with operational support to better orient themselves in an ever more dense regulatory environment, and to free up productive time for our development and service to our members" says Robert Mariadassou, CEO of CMAM.
Philippe Ramangasoavina, Chairman of INSquary, declared: "INSquary is very proud to support CMAM and its partner brokers in the digitization of their compliance process. This choice confirms the relevance of our platform to reinforce trust between professionals in the insurance sector. "
INSquary is a "RegTech" that uses the potential of digital technology to facilitate and secure compliance relations between insurers and their partners (brokers, subcontractors), the electronic formalization of agreements. INSquary, which aims to be the leading platform for compliance relations between insurance professionals on a European scale, is hosted by the Innovation Hub of the FFA (French Insurance Federation).